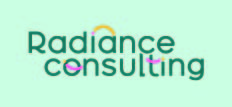 OT Summit: Enhancing Child Health & Well-being Outcomes
Research-based Occupational therapy interventions to support child development, emotional well-being & participation outcomes.
If you are interested in untangling the complexity of child development, check out the Occupational Therapy Summit on Child Health and Wellbeing. Occupational therapists will be immersed in interactive workshops that apply child development theory to activity ideas so that practitioners can identify how to promote holistic child development and learning across environments.
Child development is the child's ability to understand, learn and respond to their changing world. Research shows that family, social, environmental and cultural factors significantly influence child development outcomes.
Occupational therapy practice can help shape and influence some of these factors so that the child's ability to learn and respond to their changing world can be maximised. Occupational therapists often examine how environmental adaptations can provide greater stimulation and enrichment. Tailoring environmental strategies to the family is essential, so they are a natural part of everyday life. Like an intervention, dosage is essential. If we want daily engagement in brain-stimulating activities, tailoring and individualising the recommendations to the families' daily routines must be key intervention ingredients.  The upshot is that the analysis required by the occupational therapist is complex. It takes in-depth knowledge about the complexity of child development, coaching and family-centred approaches to ensure that the recommendations or intervention meets the child and family's needs.
This 2-day summit will provide occupational therapists with practical knowledge, research evidence, a toolkit of ideas and lots of networking with other paediatric OTs. 
Adverts for third party services, courses, vacancies or products do not constitute or imply endorsement, recommendation or validation by AOTI.