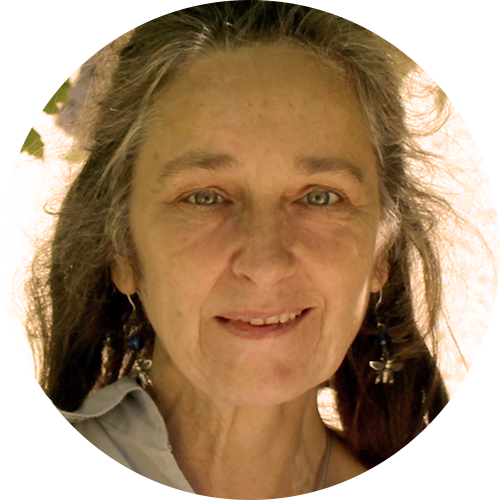 Parkinson's Disease
Module available until: 15 Nov 2026
Member Price: €30.00
Non Member Price: €80.00
Parkinson's Disease (PD), an Occupational Therapist's Guide by Ana Aragon. These 3 short videos have been designed to give you an overview of PD so that you are equipped with the most important information you need when working with a person who has PD. There are also accompanying articles included as well as websites and resources to support you with your learning.

Part 1 Symptoms and Impacts
Introducing the motor and non motor symptoms of Parkinson's, including over 40 non motor symptoms.

Part 2 Resources and Tools
A virtual tour of some useful websites and other resources to support your work.

Part 3 Getting through the Night
A review of the challenges of getting through the night and ideas for addressing many of these concerns.

Ana Aragon, an OT expert in PD, has worked with more than 700 people living with Parkinson's and their relatives over an 11 year period in an NHS Parkinson's specialist service. She then moved on to develop and lead an online Master of Science Degree Course about Parkinson's as an Associate Senior Lecturer for Leeds Beckett University specifically for Healthcare Professionals. Ana now works independently, mainly in online teaching roles, delivering educational resources and virtual meetings supported by Phoenix-Aragon Education. In addition, she collaborates on various health-related projects such as National Best Practice Guidance for Occupational Therapists and the Parkinson's Foundation's Global Rehabilitation Task Force. Ana stays in touch with people living Johnson with Parkinson's mostly by volunteering at regular drop-in sessions hosted by a local branch of Parkinson's UK.
BUY NOW
Videos
Symptoms and Impacts (15 minutes)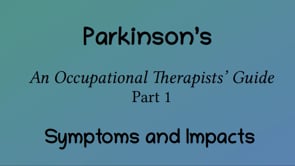 Resources and Tools (15 minutes)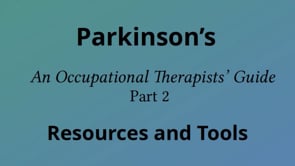 PD: Getting through the night (15 minutes)
Documents
dolanmcdermott-2023_1687949276046.pdf
hallucinations-and-delusions_1687949276077.pdf
ot-parkinsons-2018_1687949276108.pdf
otpn-referral-menu-2021_1687949276139.pdf
sturkenboom_et_al-2015-movement_disorders_1687949276169.pdf
sturkenboom-ih-ot-for-pd-2013_1687951134738.pdf
websites-and-resources-_1687951134769.pdf
BUY NOW