AOTI Virtual AGM - 8th July 2020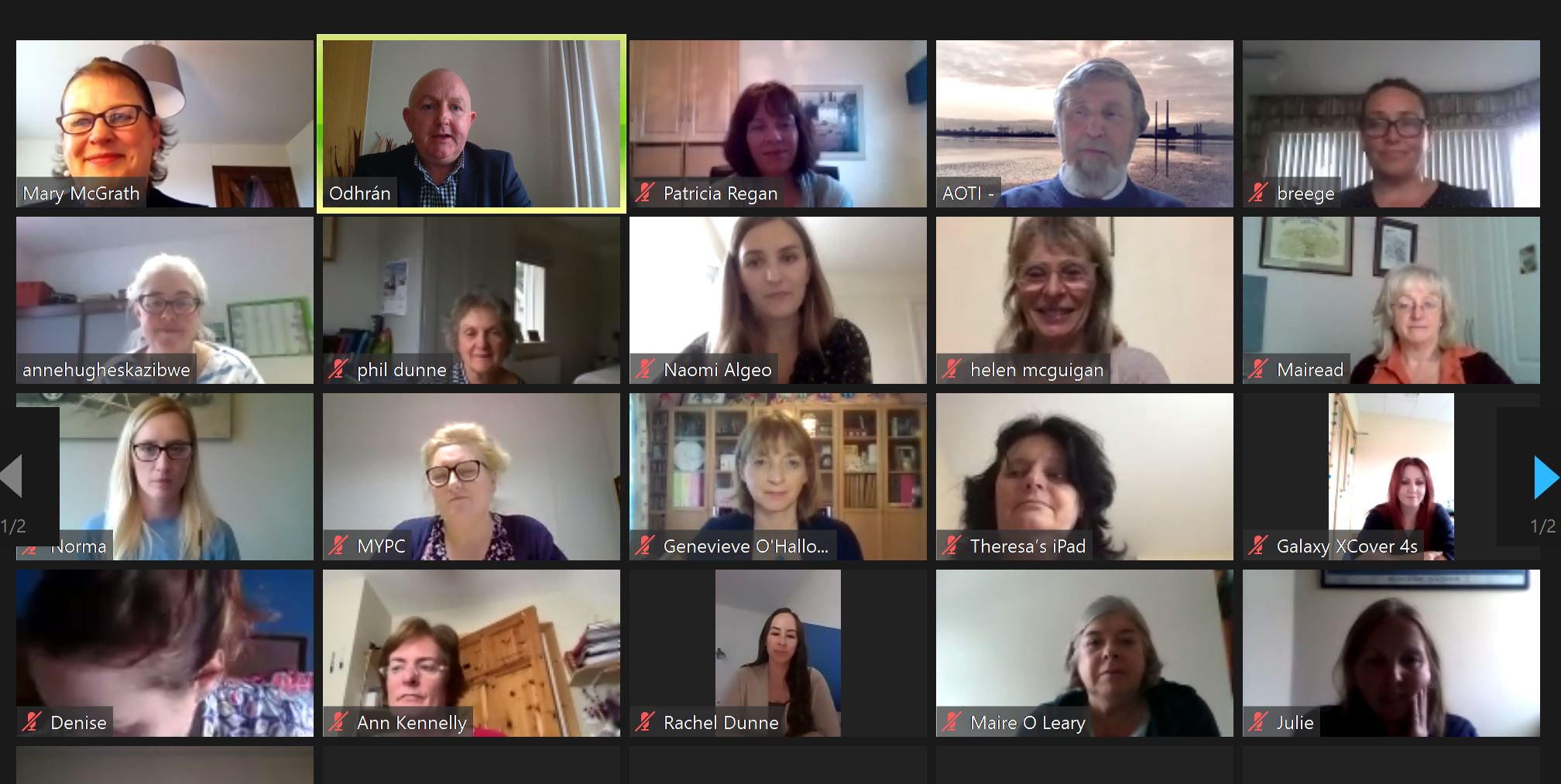 Wednesday 8th July 2020 will forever be a memorable event for AOTI. The first ever virtual AOTI AGM took place as a result of COVID-19 restrictions.
Thirty four members signed up to the AGM which went off without too many hitches. The screenshots below show a number of the participants.
The Chairperson of AOTI, Mary McGrath, was recorded whilst delivering her report. The report is here:
The next large virtual event will be the AOTI Conference on 9th October 2020. More details later.